Top Ten germanculture Articles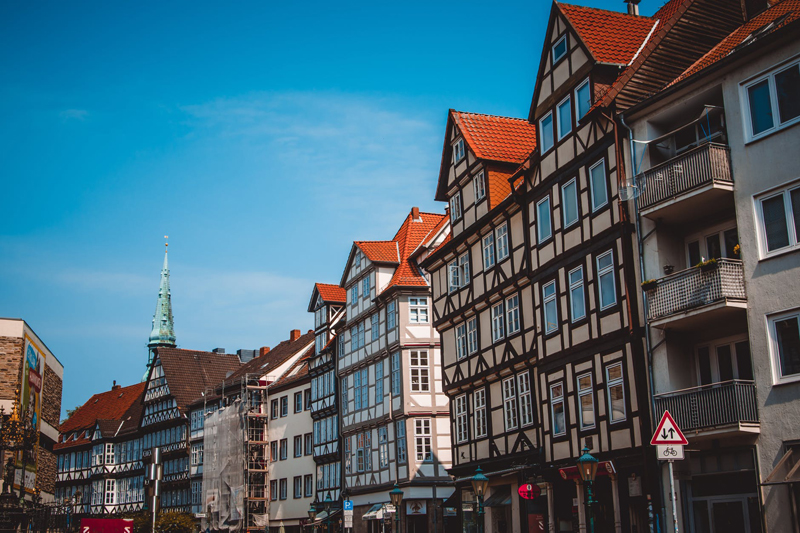 Here are the top ten articles for the German Culture Site! These rankings are live and get reset at the beginning of each month, so check back often to see what your fellow visitors are most interested in!
1.
Rumtopf, Traditional Fruit and Rum Pot Recipe
Rumtopf, for centuries a delicious way of preserving summer fruit. Beginning in early summer, with strawberries, cherries and rum of course, fruit is added as it comes into season until early autumn to make a taste of summer in winter. Easy to make, hard to mess up and so good...
2.
German Bread - Fast Facts
Germany is a "Bread Paradise". With over 3050 registered varieties, almost all available types of grain used, from wheat, rye, barley and oats to millet, corn, rice and potato starch. While bread rolls go under so many different names in the various regions it is easier just to point.
3.
Germany and its Storks
They are "Harbingers of Spring", bringers of babies, stars of myth, superstition and a theme route. Storks...high on the list of Germany's favorite wildlife, it's "celebration time" when they return to their nests on cliff-ledges, rooftops and chimneys, after wintering in warmer climates.
4.
Bird's Wedding, a Children's Tradition in Sorbia
It is a unique January tradition for young children in Sorbian Lusatia, eastern Germany...the "Bird's Wedding". They wear miniature wedding costumes, the bride a Magpie her groom a Raven or bride a Thrush and groom a Blackbird, and everyone from guests to the chaplain are also "Birds".
5.
Spargelzeit, White Asparagus Soup Recipe
A classic recipe for Germany's "Spargelzeit", the country's annual obsession with White Asparagus. Deutsche Spargel Suppe, Asparagus soup, one of the most popular recipes in two months filled with the Royal Vegetable's white stalks...and just as delicious with green asparagus.
6.
Fun Facts - Wolfgang Amadeus Mozart
The Life, Times and Music of Wolfgang Amadeus Mozart. He made his first performance tours at six, wrote a first symphony at eight, kissed an Empress, was an inspired billiards player, spoke 15 languages, a popular marzipan candy is named after him...and there's more.
7.
Easter in Germany - Palm Bouquets for Palm Sunday
Palm Bouquets, a 10th century German Easter tradition, are Good Luck charms. Made with decorated twigs, herbs and flowers, carried in Palm Sunday processions and blessed in church, then kept for luck or decoration until next Ash Wednesday or added to Easter Sunday Fires. Their story and "How To".
8.
Bavarian Donuts, an Auszogne Recipe
Bavarian Donuts, known as Auszogne or Knieküchle, are a "Kultgebaeck", and like many things, their origins were probably in a medieval German monastery. Once a treat to look forward to during church holidays and festivals, now they are enjoyed throughout the year.
9.
Struwen, Germany's Fried Yeast Pancake Recipe
Originally an Easter Tradition, Struwen are delicious, and easy to make, fried yeast pancakes now enjoyed throughout the year. For generations they were a Lenten Fast tradition in Munsterland, Nordrhein-Westfalen, and eaten only during the Fast, especially on Good Friday.
10.
Johann Sebastian Bach - Composer
German born Johann Sebastian Bach, last Baroque era composer and one of the greatest geniuses in music history. Known as a gifted organist during his lifetime, his more than one thousand works had to wait until the 19th century to be "rescued" and their enduring appeal appreciated.
Be sure to visit the
German Culture Archives
for all the articles!
Editor's Picks Articles
Top Ten Articles
Previous Features
Site Map
Follow @GermanKultur
Tweet