Top Ten germanculture Articles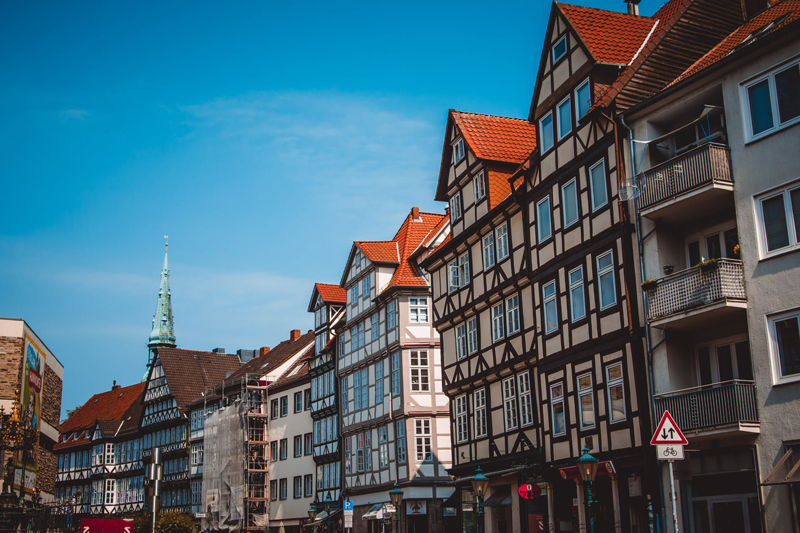 Here are the top ten articles for the German Culture Site! These rankings are live and get reset at the beginning of each month, so check back often to see what your fellow visitors are most interested in!
1.
Schultüten and the First Day of School
First day of school is a big celebration for first graders in Germany. Accompanied by the whole family for welcoming speeches, singing and photo calls, Schultüte/School Cone held close, it's time for their new "Lebensphase" to begin. Link to instructions to make your own Schultüte.
2.
Make A First Grader's Schultüte, School Cone
First graders in Germany are lucky, because their first school day begins with large, colorful, gift and candy filled School Cones. A custom that began in the early 19th century, Schultüten are as popular as ever, and could be a fun idea and new tradition for your own family and friends.
3.
Rumtopf, Fruit and Rum Pot, Recipe
Rumtopf, for centuries a delicious way of preserving summer fruit. Beginning in early summer, with strawberries, cherries and rum of course, fruit is added as it comes into season until early autumn to make a taste of summer in winter. Easy to make, hard to mess up and so good...
4.
Federweisser, Zwiebelkuchen and Treberwurst
Federweisser looks like grape soda but is a delicious young wine with a powerful KICK, and short end of summer season. Traditional harvest time accompaniments are Zwiebelkuchen and Treberwurst, a rich onion pie and sausages marinated with grapes then fried, enjoyed at any time of the year.
5.
German Bread - Fast Facts
Germany is a "Bread Paradise". With over 3050 registered varieties, almost all available types of grain are used from wheat, rye, barley and oats to millet, corn, rice and potato starch. While bread rolls go under so many different names in the various regions it is easier simply to point.
6.
Grilled Fish on a Stick Recipe
German Beer Gardens and Oktoberfest would not be the same without "Steckerlfisch". A Bavarian specialty for anyone who likes fish and has hunger pangs, it's a well seasoned grilled fish, complete with head, tail and a stick running through it. And ideal for a BBQ.
7.
German Specialty, Roast Goose Recipe
"Kölner Martinsgans" is a delicious St. Martin's Goose specialty from Cologne. Roast Goose, Red Cabbage, Dumplings and Chestnuts. Enjoyed from autumn onward, not only for the Christmas, New Year's Eve and St. Martin's Day festivities, here is a recipe with the traditional side dishes.
8.
Germany's House Cleaning Culture
Washing windows in the rain is not unusual, and Germany's universal custom of cleaning and tidying everything in sight, necessary or not, has earned its own name, Putzanfall. So much a passion that it's a thoroughly "enjoyable", even compulsive, pastime...one with rules and traditions of course.
9.
Flammkuchen a German Specialty, Recipe
Flammkuchen is literally "Flaming Cake"; a wafer thin pizza type crust topped by a delicious combination of classic ingredients in a creamy sauce. A year-round German favorite originating in Alsace, a region which has spent much of the last centuries belonging to either France or Germany.
10.
Authentic German Lebkuchen Recipe
German Lebkuchen, the special German gingerbread, and whatever you create with this recipe it will be delicious. Anything from spicy ginger cookies, Oktoberfest or Valentine's Day Hearts, Witches' Cottages and Gingerbread Men, to Halloween Ghosts, Christmas decorations or aromatic Lanterns.
Be sure to visit the
German Culture Archives
for all the articles!
Editor's Picks Articles
Top Ten Articles
Previous Features
Site Map
Follow @GermanKultur
Tweet