Top Ten germanculture Articles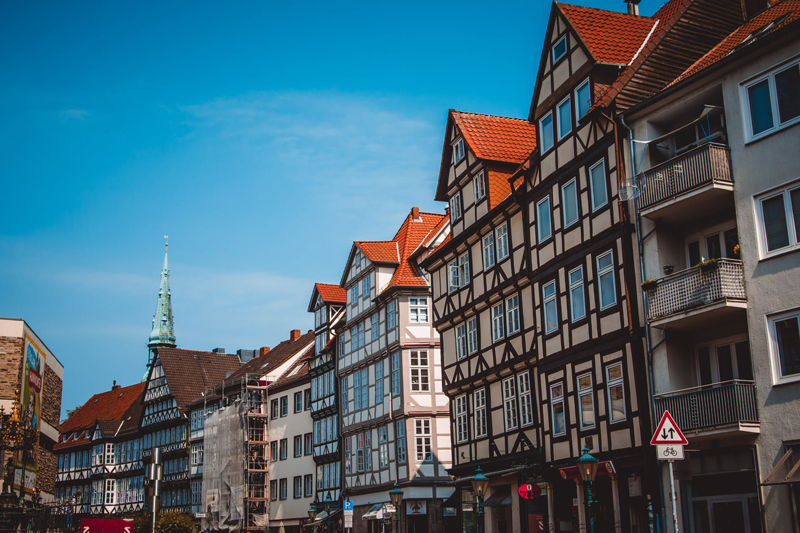 Here are the top ten articles for the German Culture Site! These rankings are live and get reset at the beginning of each month, so check back often to see what your fellow visitors are most interested in!
1.
Groundhog Day, Hedgehogs and Candlemas
Groundhog Day - a million dollar industry with Punxsutawney Phil the "forecasting" groundhog etc., but its origins are a mixture of ancient European and German "Hedgehog" folklore, "Candlemas" a Christian festival, the weather, and pagan traditions surrounding February 2.
2.
Three Kings Day Cake Recipe
Dreikönigstag, Epiphany, on January 6 ends the Christmas season, and in many of Germany's regions and German speaking countries one of the traditions is a King's Cake. The lucky finder of a Christkind figure, almond or dried white bean in their portion, is crowned a King or Queen for the Day.
3.
Lucky Chimney Sweeps, Germany's Schornsteinfeger
Tradition and superstition surround Chimney Sweeps in Europe, and for Germany the traditions of "Lucky" Schornsteinfeger, in black gold buttoned suit and top hat, are rooted far in the past. In "real life", crafted or chocolate, they are a favorite "Good Luck" symbol.
4.
German New Year Tradition, Bleigießen
It was a quirky way of telling the future at New Year, melting heavy metal and interpreting the shapes that appeared when dropped in water. Now it is the in every way safer Wachsgießen, casting oracles from scraps of wax. Here is a version to try, with over 100 interpretations for those shapes.
5.
German Bread - Fast Facts
Germany is a "Bread Paradise". With over 3050 registered varieties, almost all available types of grain used, from wheat, rye, barley and oats to millet, corn, rice and potato starch. While bread rolls go under so many different names in the various regions it is easier just to point.
6.
Germany's House Cleaning Culture
Germany's universal passion for cleaning and tidying everything in sight, necessary or not and at any time of the day, or year, has earned its own name, Putzanfall. Cleaning Attack. A strangely "enjoyable", even compulsive, pastime, but there are still rules and traditions of course.
7.
Three Kings Day, Epiphany in Germany
January 5 - Twelfth Night, and next day "Dreikönigstag" - Three Kings Day, Epiphany, are the final hours of the Advent and Weihnachten season. The ending of the Christmas celebrations in German speaking countries are a mixture of Tradition, Charity, Religion and Folklore.
8.
Authentic German Lebkuchen Recipe
German Lebkuchen is a special German gingerbread for baking anything from spicy ginger cookies, Christmas decorations or aromatic Lanterns, Valentine's Day or Oktoberfest Hearts, Witches' Cottages, Gingerbread Men or Halloween Ghosts. And whatever you create with this recipe will be delicious.
9.
Beef Rouladen, German Braised Beef Rolls Recipe
Rinderrouladen, "Beef Rouladen", thin slices of beef rolled up around a seasoned onion and bacon filling, served in a wine sauce. A delicious German classic once saved for celebrations or Sundays, now it's a comforting and traditional dinner choice during the cold weather season.
10.
Bird's Wedding, a Children's Tradition in Sorbia
It is a unique January tradition for young children in Sorbian Lusatia, eastern Germany...the "Bird's Wedding". They wear miniature wedding costumes, the bride a Magpie her groom a Raven or bride a Thrush and groom a Blackbird, and everyone from guests to the chaplain are also "Birds".
Be sure to visit the
German Culture Archives
for all the articles!
Editor's Picks Articles
Top Ten Articles
Previous Features
Site Map
Follow @GermanKultur
Tweet