Top Ten germanculture Articles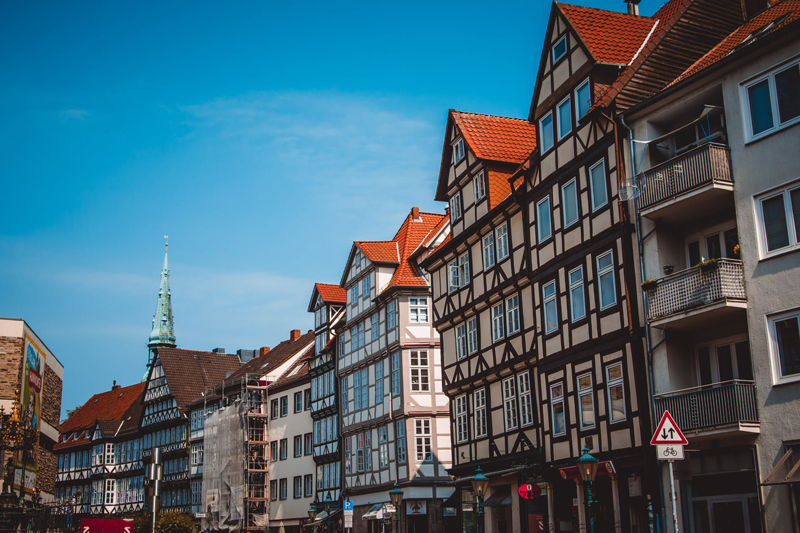 Here are the top ten articles for the German Culture Site! These rankings are live and get reset at the beginning of each month, so check back often to see what your fellow visitors are most interested in!
1.
Three Kings Day Cake Recipe
Dreikönigstag, Epiphany, on January 6 ends the Christmas season, and in many of Germany's regions and German speaking countries one of the traditions is a King's Cake. The lucky finder of a Christkind figure, almond or dried white bean in their portion, is crowned a King or Queen for the Day.
2.
Three Kings Day, Epiphany in Germany
January 5 - Twelfth Night, and next day "Dreikönigstag" - Three Kings Day, Epiphany, are the final hours of the Advent and Weihnachten season. The ending of the Christmas celebrations in German speaking countries are a mixture of Tradition, Charity, Religion and Folklore.
3.
Lucky Chimney Sweeps, Germany's Schornsteinfeger
Tradition and superstition surround Chimney Sweeps in Europe, and for Germany the traditions of "Lucky" Schornsteinfeger, in black gold buttoned suit and top hat, are rooted far in the past. In "real life", crafted or chocolate, they are a favorite "Good Luck" symbol.
4.
German New Year Tradition, Bleigießen
It was a quirky way of telling the future at New Year, melting heavy metal and interpreting the shapes that appeared when dropped in water. Now it is the in every way safer Wachsgießen, casting oracles from scraps of wax. Here is a version to try, with over 100 interpretations for those shapes.
5.
New Year's Eve in Germany
Old, new, based on customs from the pagan past, all Germany's New Year Traditions are designed to ensure the coming year will be a vintage one. It is known as "Silvester", and from food to fireworks here is how the New Year is celebrated in Germany.
6.
German Bread - Fast Facts
Germany is a "Bread Paradise". With over 3050 registered varieties, almost all available types of grain used, from wheat, rye, barley and oats to millet, corn, rice and potato starch. While bread rolls go under so many different names in the various regions it is easier just to point.
7.
Germany's Enchanting Fairy Tale Road
By bicycle, car, or of course with seven league boots, the Fairy Tale Road in Germany is an enchanting journey in the footsteps of Brothers Grimm. Through medieval villages and unspoiled nature, to a castle filled world of fantasy, sagas and legends, wicked stepmothers and evil witches.
8.
Germany's Dried Fruit People, Zwetschgenmännle
Prune Men, Prune People because Zwetschgenmännle, Dried Plum Boys, were joined by Zwetschgenweibla, Dried Plum Girls, long ago, are traditional German handcrafts. Good Luck symbols given to celebrate everything from Birthdays and Wedding to New Year, here is the story and easy DIY "How To" guide.
9.
Cheese Hedgehog, a Party Snack Recipe
Der Käseigel, a Cheese Hedgehog, the "Retro" party snackc from Germany. The ultimate cold buffet food during the 1960's and 1970's, it's enjoying a popular and widespread renaissance, and is now just as likely to be found accompanying a summer BBQ as a snack during winter months.
10.
Germany 1946/47, The Hunger Winter
Europe lay in rubble, and the winter of 1946/1947 was the coldest in living memory. Known in Germany as the time of "Weisser Tod", white death, and "Schwarzer Hunger", black hunger, hundreds of thousands died. Weihnachten was different that year, New Year and Spring held no promises.
Be sure to visit the
German Culture Archives
for all the articles!
Editor's Picks Articles
Top Ten Articles
Previous Features
Site Map
Follow @GermanKultur
Tweet