Easter Traditions in Germany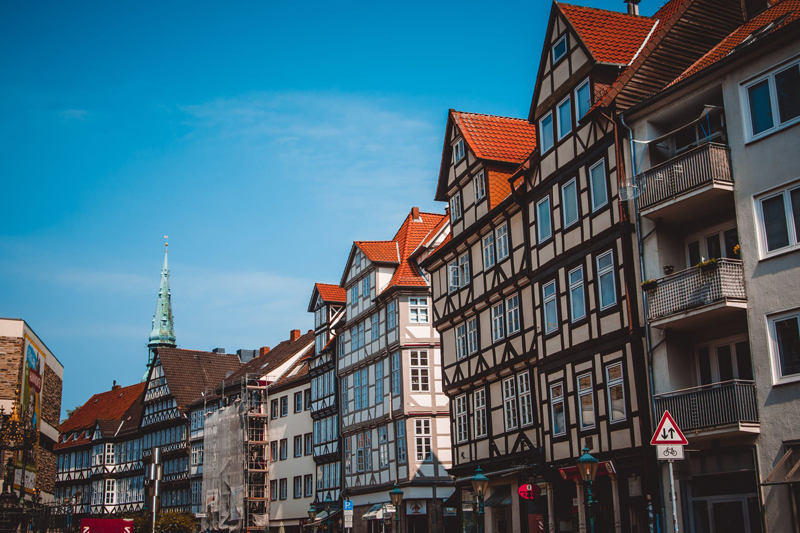 The Links to Easter celebrations in Germany. Weeks filled with a colourful and traditional mixture of religion and folklore, from Palm Sunday until Pentecost.
All About Easter in Germany


Easter in Germany is a mass of color, with painted eggs and chocolate rabbits playing their part. Palm Sunday and its decorative Palm Bouquets begins "Karwoche", Holy Week, followed by a mix of religious, secular, and folk traditions, celebrating days of remembrance and festivity.
Cologne Chocolate Museum


A date for chocolate lovers. It looks like a ship moored on the River Rhine but it's Cologne's Chocolate Museum, the world's largest. An invitation to discover the world of chocolate, from the cocoa bean to the famous Easter rabbits, and three thousand years of chocolate history.
Easter in Germany - Coloring Eggs


Coloring eggs to trim homes, gardens, wells and fountains has been an Easter tradition in German speaking countries for centuries. Easter Markets fill with decorated eggs but it's the custom, and more fun, to "Do it Yourself". Great presents anytime of the year, here's an easy "How To".
Easter in Germany - Decorating Eggs


It is an ancient practice. Decorating eggs to hang from trees, add color to homes during the Easter holiday, or given as gifts at other times of the the year. A popular custom in German speaking countries, here's a "How To" with some decorating ideas.
Easter in Germany - Easter Recipes


The Thursday before Easter is "Green Thursday" in Germany. Gründonnerstag when by tradition meals for the day are "Green", with "Green Bean Soup" and "Seven Herb Soup" among the most popular. Any herbs left are used on Easter Sunday in "Eggs with Frankfurter Green Sauce".
Easter in Germany - Eggs and Easter Trees


It is hard to imagine any Easter without eggs, but in Germany eggs of one type or another play a major starring role in the Easter celebrations...from Easter Trees and decorated Easter Fountains and Wells, to Easter Sunday Egg Hunts and the Easter Sunday Breakfast Table,
Easter in Germany - Palm Bouquets for Palm Sunday


Palm Bouquets, a 10th century German Easter tradition, are Good Luck charms. Made with decorated twigs, herbs and flowers, carried in Palm Sunday processions and blessed in church, then kept for luck or decoration until next Ash Wednesday or added to Easter Sunday Fires. Their story and "How To".
Easter in Germany - Rabbits, Eggs and Ostara


Along with its religious background, the Egg, Rabbit, Goddess Ostara, and of course Chocolate, also star in Germany's Easter celebrations. A mixture of History, Easter symbols and Pagan and Christian tradition, which makes the country's Easter customs and traditions special.
Pentecost in Today's Germany


The Christian festival that began with Palm Sunday and Easter ends with Pentecost. In German speaking regions, a mix of secular, religious and pre-Christian traditions, from devotional processions and services to decorated oxen, fertility rites, birch branches and "Wickedness Night".
Editor's Picks Articles
Top Ten Articles
Previous Features
Site Map
Follow @GermanKultur
Tweet
Content copyright © 2018 by . All rights reserved.
This content was written by . If you wish to use this content in any manner, you need written permission.
Contact Francine A. McKenna for details.